Artificial grass can be classified into many different types depending on the materials, color, features, pile height or place of use. Because they are made from synthetic materials, artificial grass can be custom made for any application or use unlike natural grass. However, the most common 10 types of artificial grass are as follow
Nylon
Artificial grass made of nylon is the strongest type available in the market presently. This grass can withstand extreme temperatures and heavy weights without deforming or losing its shape. It is therefore ideal for a variety of applications and you will not have to about it being damaged or crushed easily. However, its quite expensive as compared to other types of grasses and is often used to stabilize the other types of grasses.
Polyethylene
This is the most popular material that is used to make artificial grass for home use. It has an amazing look with bright green colors and feels natural and softer than nylon. It's often paired with a secondary nylon thatch to increase its resilience and withstand heavy use without getting worn out. Moreover, polyethylene grass is easy to clean and maintain and generally long lasting.
Polypropylene
This is the least expensive synthetic fiber used to make artificial grass. It doesn't last for long, cant withstand heavy use nor extreme temperatures. This type of grass is generally used for landscaping aesthetics in areas with little to no traffic. However, its much softer, a feature that endears it golfers and for indoor decoration where it is protected from temperature extremes.
Playground grass
Most cities and municipalities are turning to artificial grass as a save alternative than natural grass. This is because it has fewer chemicals and low maintenance costs and some even have antimicrobial properties to ensure children play in a healthy environment.
Pet yards
If you intend to use artificial grass for your pet yard, then you should consider soft, short piled artificial grass with drainage holes. Such grass will be easy to clean up after your pets while giving your pets a safe, soft play yard. The drainage holes ensure pee and other dirt is hosed off efficiently and conveniently without damping the yard.
Sporting Complex
Artificial grass has made sporting arenas much safer for athletes and players. Its consistency and the fact that it can be marked with special lines for any particular sport makes it appealing for use. Furthermore, it does not get muddy or slippery eliminating the risk of injuries in the field.
Home Lawn
Since artificial grass requires low maintenance, its becoming popular for use in home lawns. Short piled grass that does not violate cities' by laws, the fact that you don't have to water them , mow or apply herbicides and fertilizer makes artificial grass a cheaper and more elegant alternative for a perfect backyard all-year round.
Green Grass
While most artificial grass is green. Higher quality brands come in different shades of green that makes the grass look as natural as possible. These shades also give you the latitude to choose a background that will perfectly match with your house's background and add to your home's décor.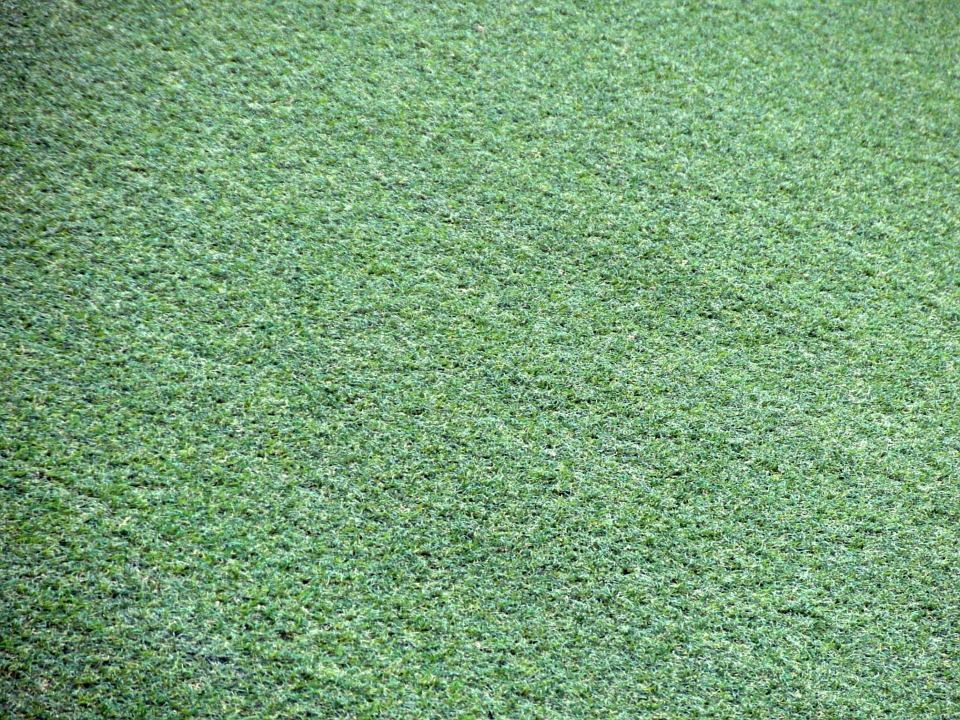 Bright colored grass
Apart from green, artificial grass is also available in turquoise, pink, orange, yellow and purple colors. These are not ideal for lawns but have other applications such as for pool use, dog run and indoor use.
Blue grass
Mostly used in pools as a mimic to the blue color of water, this artificial grass can also be used in playgrounds. It can also be used to delineate areas in a playground making them easily noticeable.
For all its uses, artificial grass is a worthwhile investment whether for home lawn, pool or playground use. Coupled with the fact that it requires very little maintenance and can last for several years, all you need is just to choose the right grass depending on your circumstances and you can enjoy the benefits of green, clean grass all year round.