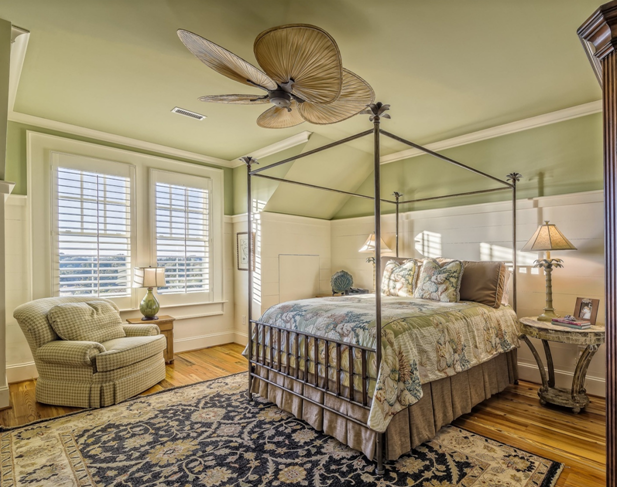 Some people go to great lengths to make sure that their home décor and interior design look splendid. From following a particular color scheme to ensuring everything from the furniture to the carpet and curtains goes well together, they put in a lot of hard work and planning to get their home décor just right.
If you are one of these people and are wondering how to upgrade your windows to give them a lively new look, having shutters installed around your houseis a great way to go about it. Not only do these accessories offer you the elegance that you are after, but they are also perfect for keeping the sun out and maintaining the temperature inside your home. Shutters have a unique look of their own – something that is difficult to achieve with any other option such as curtains. They are a simple addition to your windows but they are sure to add more character, depth, and color to your living area.
You can begin your search for plantation shutters and other variations at https://www.ewf.com.au/plantation-shutters-stylish-timber-finish/. However, let us first offer you some advice on how to select the ideal shutters for your home.
Here is a list of 5 things to consider before installing shutters to help you make an informed decision:
1) Where will you place them?
Before you pick shutters for your home, you need to think about the room where they are going to be placed and the purpose that room serves in the house. The reason why we are emphasizing this point is that not all the rooms of your house are the same and they each have a different function.You need to take into account what kind of window shutters will suit the overall ambiance and mood for the area where you wish to place them.
For washrooms or kitchen, you would require something moisture-resistant such as aluminum shutters or blinds. If you are looking for shutters for your bedroom, it is best to go for an option that provides privacy and can completely block out the light at night, such as PVC shutters. For living rooms, something more graceful and elegant should be chosen for a contemporary feel, such as plantation shutters.
2) What Type of Material Do You want?
Selecting the right material for your shutters matters a lot – it can save you from some major regrets once you have made the purchase. The three main materials include hardwood, PVC, and timber.
Hardwood is on the expensive side since it offers superior quality and an extravagant look. It is also quite durable and you may find it to have decay-resistant properties. The most common hardwood choices usually entail the Canadian Western Red Cedar wood or the Basswood (Linden Tree).
PVC shutters, on the other hand, are made from poly resins. They have a low maintenance cost and are also less costly to install. However, PVC shutters work best in moist conditions, hence their ideal locations include your bathrooms, kitchen, and laundry area. Since they are made from poly resins, PVC shutters are also easy to clean.
Lastly, timber shutters are probably the most common choice when it comes to plantation shutters. They are good options for your living areas and bedrooms.
Alternatively, you can have shutters made according to your material preferences as well – you don't have to stick to the above three categories only. When it comes to color, you can have your shutters painted any color that you want. You can either go for a contrasting color to the color of your walls or even the same one for a trendy feel.
3) The Layout of Your Window
Once you have a solid understanding regarding which window you want to cover with shutters or blinds, you should ponder on the type of window as well. The layout of the window will define how the shutter needs to be constructed and how it will operate. This takes into account not only the size and shape of the window but also how the window opens and closes. Windows are normally in a square or rectangular shape. They can be wide or tall which can help you determine the kind of shutter you want to put on them.
However, if your windows are arched or have any other extra structure, then you would be required to deal with such aspects in an innovative manner to cover them with bespoke shutters that complement their shape and style. You wouldn't want to ruin the look of your window at the end. Hence take your time and consult a professional so that you end up with a solution that works well for your windows.
4) Your Budget Constraints & Maintenance Cost
Choosing shutters that are durable yet affordable is a wise option for those who are looking forward to installing them for the first time. We do not recommend going all out and spending on the most expensive variety for first-time buyers;it is better to test out a moderate option first, as an experiment. This way, you can check whether you love shutters or hate them, without spending a lot of money.
Once you have tried the less expensive variations and are willing to go for something that is more appealing and lavish, you can consider venturing into designer made shutters that can be quite expensive.
5) Professional Installation or DIY?
While installing shutters may seem like a quick and easy task that you may want to try and take on yourself, it is better to engage a professional for the task. The latest type of shutters is often too complex to be considered a DIY project. Hence we strongly recommend that you seek professional help.
We understand that many people prefer to decorate their homes by themselves because of the satisfaction they get from accomplishing a home décor project on their own; however, there are some things that are best left to a professional. An expert in the field will ensure that your shutters are installed in a way that ensures that they work properly without any problems and that they stay intact for a much longer period of time.
Conclusion
Well, this is it for our suggestions regarding the things that you must consider before installing shutters. There is no doubt that installing shutters is sure to add a touch of class to any space in your home.Therefore, choose wisely and you are sure to love the value they add to your property. We wish you all the best for shopping for the most delightful shutters for your house. Good luck!