Are you looking for best bedroom renovation tips on a budget? Then, you are in the right place, here in this blog we have listed down the list of top 5 trending bedroom renonvation tips.
The bedroom is one of the areas in the house that people spends their time the most. Being the room that offers privacy and relaxation ̶ bedrooms are one of the important places inside the house that needs to have a good interior design and furniture so that it would be able to fulfill its purpose of bringing comfortability and relaxation to the owner.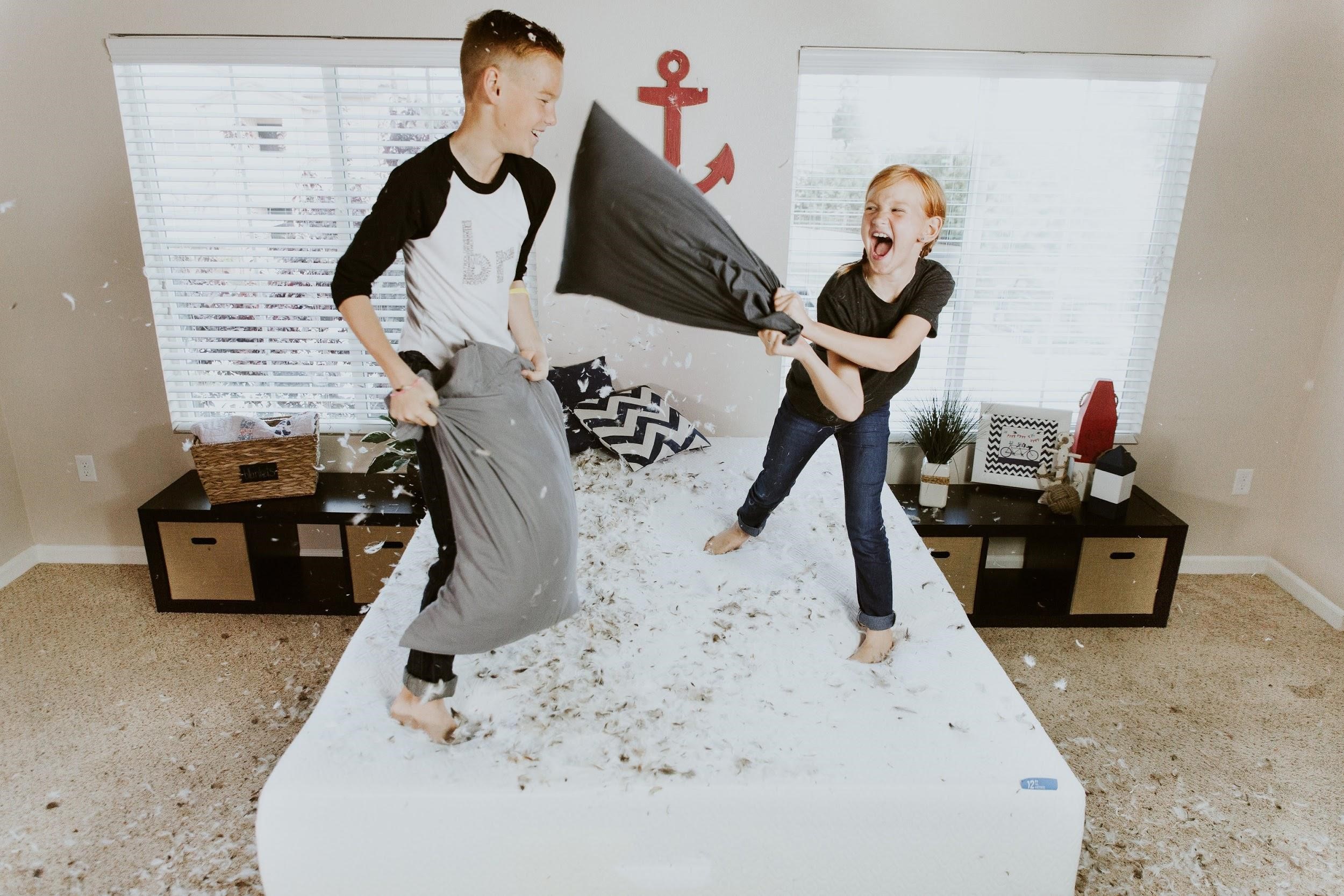 The trends vary on a yearly basis depending on the targeted market in the industry ̶ as for this year, interior designers predict the comeback of bedrooms as sacred space focusing on better rest and recharge of an individual. If you are thinking of renovating your bedroom for this year, then you have come in the right place to look for references ̶ just summed up into five tips.
List of The Top 5 On-Trend Bedroom Renovation Tips On a Budget
1. Serene Atmosphere
Setting up serene atmosphere is one the best budget friendly bedroom renovation tips in this year. The bedroom is the most comfortable space to relax than any other areas inside our home ̶ it has always been the sanctuary and a retreat from the fast-paced environment we are living which accumulates the stress we are having daily.
Interior designers, as well as artists, have long believed that color greatly affects a person's mood thus the need to choose room colors wisely ̶ colors: lavender, cream, and soft greens are soothing and well blended.
2. The Wabi-sabi Trend
An ancient Japanese philosophy which embraces the authenticity and imperfect life is the trend for 2021. A wabi-sabi approach opts for handmade or used items over the shiny with pristine condition products which many people choose. A simple way to achieve this look is through an imperfectly made bed which creates a casual and a relaxed bedroom look. You can find more information about how to achieve the wabi-sabi style by referencing this Japanese home decor.
3. Bed-in-a-box Mattress
This is another best renovation tips on a bugget you should try. Surely you would want to be in trend this year as companies have always struggled to give the best offer they could have as the mattress market has paved its way up in the charts and bed in a box is one of the growing trends.
Improving your sleep naturally is what the counting sheep website aims for just as the bed in a box mattress aims for comfortable and convenient beds. This mattress got their name mainly due to being compressed into a vacuum-sealed box and once unwrapped expands to their normal size. Also, memory foam is one of its comfort layer which results in a comfortable and happy sleep.
4. Wellness in the Bedroom
Wellness in our home has emerged as a trend that focuses on making a happier and mindful space for our well-being. For a bedroom that promotes soothing and relaxation, decorating your room with plump for tactile fabrics and using natural oils for scent in the room adds to the comfort in your space as well as your well-being.
5. Fitted Furniture
Fitted furniture are your to go to when you want a smooth finish to each room inside the house ̶ not only that, it also helps in minimizing the consumption of a room's space which makes it spacious. This is an approach in the minimalist trend of this year which aspires to use less space.
This is a simple way of boosting the bedroom storage, such as the built-in fitted bedroom furniture in which is not only custom fit but is also stylish and practical. Moreover, it is incredibly versatile and offers practical storage solutions for the organization with its under-bed storage.
Take Away
Many designers always remind their client that the bedroom should reflect the owner's individuality, space which when the individual walks into the room it should give the familiarity and homely feeling since the purpose of a bedroom is for soothing and serene atmosphere.