At some point in time, you recognize the need for shades at your house or even office. In that case, there's no better option than shade sails. They don't just have a simple installation process but are super affordable, too, not costing you an arm.
Shade sails are exceptionally popular amongst interior designers today since these shades contribute towards enhancing the look of the whole house. They can change the dynamics of your outdoor area by making it look modern, rather than a traditional veranda vibe with typical chairs and tables.
The primary purpose is to provide shade, but this is not its only benefit. Shade sails possess countless benefits, and below, you can look at them.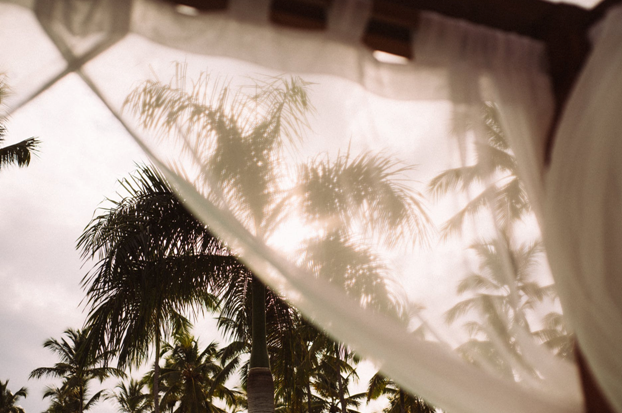 Provides Shade
Just because it's sunny, you can't prevent yourself from going outdoors. However, scorching heat and dangerous UV rays can damage your skin, making you look ten years older than your age. Sun exposure also results in skin cancer and other deadly skin diseases. Thus, there's no chance that you leave outdoors uncovered.
Shade sails could be your savior, providing you shade and saving you from the harmful rays of the sun. These shades can allow you to chill and relax in your courtyard or verandas. Surprisingly enough, these shades are made from material, thick enough not to let rays of the sun pass through it. So, step out and witness the sunshine beneath the clouds without damaging your skin.
You think that the climatic condition of your city is not suitable for these shades because it's raining all the time. Don't worry as these shade sails can also be made from waterproof material, allowing you to enjoy rain outdoor. Shade Sails have a lot of variety, making you choose as per your preferences and requirements.
Adds an Aesthetic Touch 
For the majority, their house is the most beautiful place and nothing less than a heaven. But how about adding some aesthetic feel to it? Shade Sails are quite aesthetic, especially due to their broad range of colors.
Are you wondering if these shades are the right fit for offices too? Even though offices don't have a casual environment, these shades can add a bright touch while complementing the setting of your office. So, if there's any outdoor sitting area at your office, you can install shade sails, making it a pleasant environment for the employees.
Believe it or not, designers are obsessing over these shades due to which they are so popular and high in demand. If you look up, every modern house has these shades installed. The easy installation process with low costs shouldn't give you any second thoughts when it comes to adding an aesthetic touch to your house with these shades.
Adds Value to Property 
Shades sails are quite trendy, and people are investing in these shades ever now and then. Indeed, these shades are inexpensive yet contribute towards the value of your property. If you see newly constructed modern houses, the majority of them have shade sails. It's mainly due to the number of advantages they possess.
At the time of selling your property, these shades would surely come to your advantage. Thus, adding value to your house. People would prefer buying a property with a pre-installed shade, eliminating the need to install one later. This could be one of the reasons why a seller would offer you a slightly higher price for the property.
Maintains a Cool Environment 
Shade sails are more like a shelter for your office or house. They protect you from the sun and excess of heat in the summers and chilly winds in the winter season. This eliminates the need for using an air conditioner or electronic heaters, saving up some bucks for you.
But you know what else they can do? These shades provide ventilation, eliminating any suffocation that is caused by traditional fixed shades. Thus, it maintains a cool environment, which is essential during hot summer days. Stats also suggest that shade sails can reduce the temperature by ten degrees.
The high-density polythene of sail shades enables proper air circulation, which is imperative for maintaining a cool atmosphere and reducing the overall temperature.
Simple Installation
Everyone has second thoughts when it comes to the idea of screwing and drilling your house or office only to install shades. No one can make changes to their property or damage the paint just because they want to cover their outdoors, right? This sounds super reasonable too.
What if we tell you that shade sails don't make any amendments or changes to your property? Yes, this is true. Shade sails have a separate installation method. All you have to do is, select the area where you want to place the shade and place the sail footing on the corners. Once this is done, you just have put the sail with every footing, and you're done.
Some companies selling shade sails also offer free installation. Unlike other standard shades, these don't call out for any permission notice. You can install them or uninstall them whenever you feel like it.
Budget-Friendly 
If you're looking for wood structures or some fancy frame covers, make sure you have a big budget. That is because they're quite costly. But does this mean you can't get your hands on the shades? That is not true, because we can help you find one of the super affordable yet high-quality options.
You must have seen shade sails in your surroundings. They don't make a place look fancier but are also budget-friendly. So, it doesn't matter if you don't have a wholesome budget, you can always opt for these shades. Moreover, if you have some spare time, then you can also make shade sails on your own.
Protects Property
How UV rays and sun affect your skin, your property can suffer too. Massive exposure to the sun tends to damage the paint and texture of your whole property. Beyond that, the UV rays are equally harmful to carpets and furniture if they are kept outdoors. There could also be potential damage if your car if it is parked under the scorching heat 24/7.
Do you think it's worth risking your valuables? Shade sails provide shelter and shade to your property, protecting it from potential damage. Furthermore, if you're choosing waterproof shades, it will rescue your property and belongings from the rain too.
Wrap Up 
People are skeptical when it comes to installing shades. Perhaps due to lack of knowledge, regarding prices and kinds of shades. If you want to install shades without undergoing a hard-core installation process spending a lot, shade sails are the best option. You can have a look at the benefits mentioned earlier so that you can have a comfortable experience of installing shade sails.