It wouldn't be an overstatement to say that people spend more time in their beds than they do on any other piece of furniture. Not only is it cozy (especially in the wintertime), but it provides you with a good night's sleep to re-energize yourself after a stressful day at work.
It is scientifically proven that good sleep is essential for better cognitive functions that allow you to be more productive throughout the day, which is why choosing the best mattress for your bed shouldn't be done on a whim.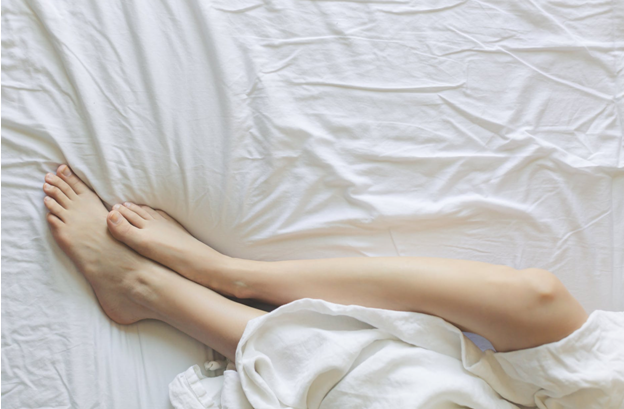 Mattress shopping can get quite intimidating and frustrating as there is a wide variety to choose from. It requires extensive market research to pick the perfect mattress based on price, composition, and the material. You can't just click on any "buy now" mattress ad you see online. Hopefully, this guide will help you make a smart decision;
7 Amazing Tips to Buy The Most Confortable Mattress
1. Be Sure of the Size
Either you're moving out on your own or finally getting the time to do a total room makeover and might want to get yourself a new bed frame or skip it altogether. Knowing the lifestyle, you will lead and how much space there is in your room, decide the size of the mattress wisely. A standard king mattress is around 76 x 80 inches.
2. Make Comfort Your Priority
The most important thing you're going to want to focus on is your comfort. Comfort is never proportional to the price you pay for the mattress, even with the most expensive one, there's a chance you might not like it at all.
The best way to check whether a mattress is the right fit for you before you go ahead and swipe your credit card, it is recommended that you try it out for yourself.
There is absolutely no substitute for this, and though it might feel somewhat awkward, you need to properly curl and stretch on the mattress to make sure it supports your back, and it is something you see yourself relaxing on every day.
If you share a mattress with someone else, have them try it out as well. Don't hesitate to take your time because if you end up picking out the wrong one, your back would have to suffer immensely.
3. Firmness Level
The firmness level of each mattress differs depending upon the material used in it. The difference also exists between mattresses of the same brand with the same apparent firmness on the label.
One brand's medium firmness level will not be equal to another brand's medium firmness. So when you shift between mattresses and companies, you are going to have to try out the mattress on your own without trusting what's written on the label.
If it is your first time out shopping for mattresses, remember that the firm does not translate to better. A mattress only has to be firm enough to properly support your spine with respect to your neck and the rest of your body.
Too much firmness and your body will start creating different pressure points that will soon begin to ache. An extra firm mattress will also prevent your body from forming and maintaining the natural and comfortable curve of the spine.
In the same way, too much softness can make your back sag and cause poor posture leading to back issues. Visit Sleep Republic for more assistance with king size mattress.
4. An Adjustable Mattress
If you don't have enough time to go mattress shopping and spending ten minutes on every mattress you see, try an air bed. Air beds, though expensive, are easily adjustable. With the help of a remote, you can adjust the firmness and softness of the bed.
This ability makes it easier for you to choose the mattress without any hassle. You can even buy it online. Try skimming through a few customer reviews to get a good idea of the mattress and the customer service, as they both matter.
If you don't have a lot of bucks to spare nor the time, multi-zoned beds can come in handy. These beds contain support zones in all different areas of the bed that allow you to customize a mattress of your choosing.
An ideal multi-zone mattress would be softer around the shoulder and hip region but comparatively firmer in the spinal area so that it can support your back.
5. Do Your Research
Do you ever go to a new restaurant and get overwhelmed by the number of choices available? That you have to go there enough times to know which of their dishes has the potential of being your favorite?
The same rules apply here. There are tons of mattresses out there of different kinds, materials, and companies.
Don't rush into the process. First, set a budget and stick to it. The prices of mattresses always vary, so to avoid confusion, finalize the price you would be comfortable paying, but try being a little generous with it. You really can't put a price on comfort.
So, you have to consider all the options. There are different kinds of mattresses available, like latex, memory foam, water bed, air bed, innerspring, etc. To find the perfect one for your back and your wallet, you have to keep looking until you hit upon the one that feels just right.
6. Trust the brand marketing every once in a while
There are a lot of brands out there claiming to be what they're not. A lot of the selling points in their products are mostly over-hyped. You do need to have a trustworthy brand to have your back. The review and comment section on the website is something you can check out to be sure.
7. Ask About Warranty and Returns
Even though you thoroughly tested the mattress out in the store, the real test begins when you sleep on it day in and day out. This is why a lot of mattress dealers will give you a comfort trial period, which is usually around a month.
This allows you to return the mattress in case you aren't satisfied with it, or it isn't as comfortable as you would like it to be. You might have to pay some restocking fee for this, but having an option to return a mattress you don't like is crucial.
Final word
Buying a mattress is a long process, especially if you want to get the right one. You can't expect to hit upon the perfect one just as you walk in through the door. Be patient and give it some time. Never rush into this decision just because you're tired of looking because your choice of mattress will determine the quality of your sleep.