A few weeks ago, we told you what appliances you need to buy when you update your home – but we neglected to tell you how.
It should hardly be surprising that buying appliances is an ordeal only rivaled by buying the home itself; large appliances like refrigerators and washer-dryers are expensive and difficult to install, meaning you're forced to take pains to be certain you're getting exactly what you want and need.
Before you throw cash at the first smart appliances you see, you should do some research into your options – and your finances.
Here are the best tips for buying home appliances for sale, so you can save money, time, and aggravation during the process.
Top 5 Tips for Buying New Appliances
Check Your Insurance and Warranty
Inarguably, the first step to buying new appliances is determining why you need new appliances. For most people, the reason for this purchase is flimsy, like: "I just want something new" or "I want all my appliances to match."
If you have the disposable income available to drop thousands of dollars on a whim like this, you might as well go for it.
However, most homeowners should have a better reason to devote such a sizeable portion of their budget to new appliances, such as "The refrigerator doesn't cool enough" or "The washing machine constantly leaks."
If you want to buy new appliances because of some type of malfunction, your next step should be contacting your insurance company or home warranty provider.
Insurance and warranties are supposed to protect your home against costly damage, helping you pay for repairs or replacements in certain circumstances.
Your warranty in particular is designed to pay for replacement appliances should your current ones break down prematurely, so before you calculate your spending budget, you should see what your warranty can do for you.
Read Reviews of Appliances and Sellers
To some, this might seem like an obvious step; after all, more than 80 percent of shoppers read online reviews before making most purchases.
Still, buying appliances is such a nerve-wracking activity that many people forego their normal shopping habits and behave erratically.
You certainly should use the Web to investigate various makes and models of appliances before you visit any in the store. You might even look up reviews of various retailers to determine which will provide the best sales and installation experiences.
Homeowners who have gone before you can tell you about common problems with different appliances as well as which stores offer the best services. Then, you can buy appliances as optimally as possible.
Be Realistic About What You Can and Will Use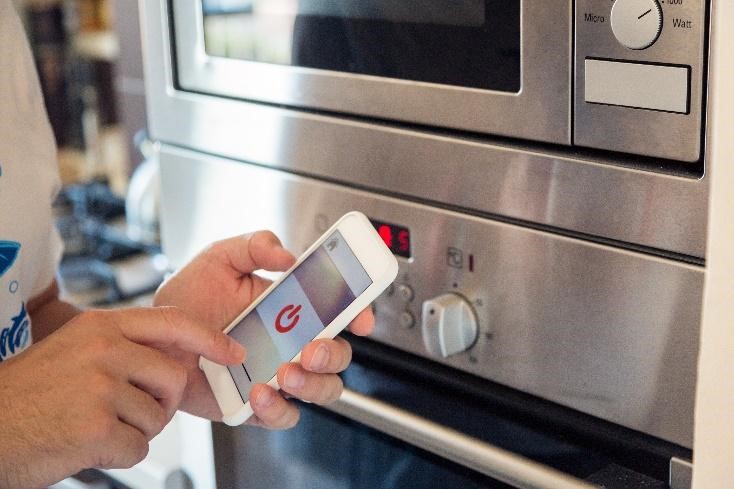 You might drool over the latest and greatest appliances on the market – those with all chrome everything and advanced features like Wi-Fi connectivity.
As enviable as the look and functionality of those appliances might be, you should seriously consider whether you absolutely need them in your life.
Unless the rest of your home is top-of-the-line, standard appliances probably won't look out of place in your kitchen, and if you have gotten along fine without a smart fridge or oven, you might not need to spend another grand on those features now.
You should be honest about precisely what you can't live without, to avoid overspending.
Measure Your Space with Precision
This might seem like another obvious step, but most homeowners don't measure their homes accurately enough when they are purchasing appliances.
Though you might know the space for your washer-dryer down to the sixteenth of an inch, you should also know the width and height of all the doorways and hallways leading to that space.
You – or your appliance delivery service – will need to get your appliances into your home safely, and if you aren't certain that a giant fridge and freezer will fit up your narrow stairs, you probably should measure before you buy.
Never Succumb to Impulse Buying
You didn't wake up one day and purchase a house – so you shouldn't decide to buy new appliances on a similar unjustifiable impulse. Impulse purchases hurt you in myriad ways; by buying without researching, you risk acquiring lower-quality appliances at higher costs, and you're less likely to gain the exact features you need.
Thus, you should be patient and diligent, using resources like the Internet to find answers to queries like "What is the best month to purchase new appliances?" or "Should I do anything to protect my smart appliances from being hacked?"
Whether you are getting new appliances for an all-out kitchen remodel or you simply can't live any longer with your outdated, malfunctioning set, you should be careful how you acquire your new refrigerator, stove, oven, dishwasher and/or washer-dryer. Then, you can enjoy your investment for decades to come.