"It's all in the details." How many times have you heard that quote, and who was the first to say it, anyway? Whether you're planning a wedding, decorating your house, or writing a book … the details put the finishing touch to everything. It's no different with water gardening. Attention to pond design details will make a water garden truly fabulous. As Summer approaches, now is a great time to turn a critical eye to your backyard and start planning its makeover. You can find gardening items and pond products on sale this time of year … design and install your pond today and you can look forward to hours of enjoyment this pond season. Here's a stunning landscape complete with ecosystem pond that's chock full of thoughtful details that delight the eye at every bend and turn of the water.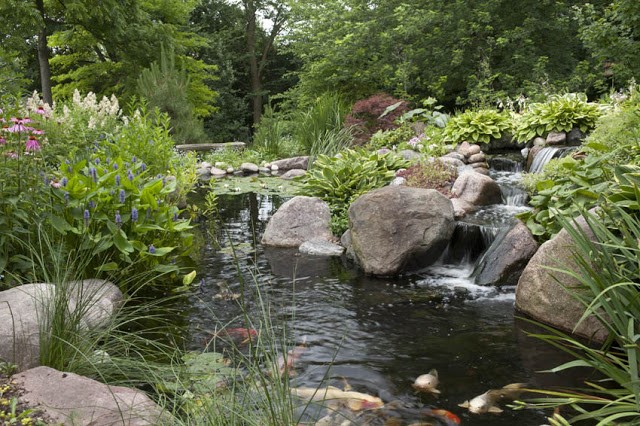 At first glance, the extensive landscaping is evident, and then you notice details such as the spill of the waterfalls, the pops of colour from flowers on the shore, and the orange and white dots of the fish in the cool, dark water.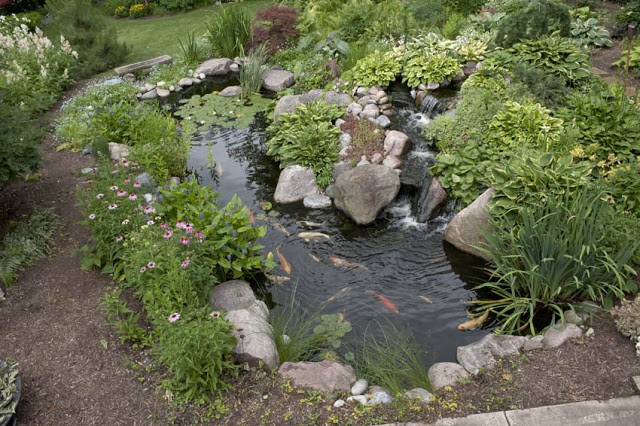 An overhead view of the main pond reveals the walking path, stone bench, hostas, perennials, and more. Note how the pond isn't just a round circle of water, but creates interest with the height of the waterfall and the curves of the rocks and plantings.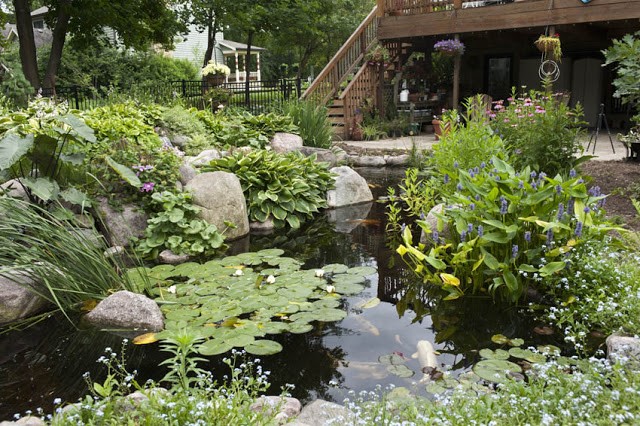 Dainty Forget-Me-Nots fringe one side of the pond, while a patio acts as the shoreline on the far side. Bringing the pond close to the house instead of tucking it in a far corner provides better opportunity for interaction and enjoyment.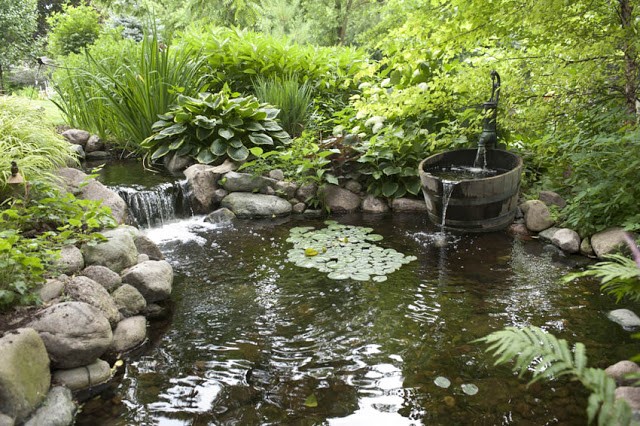 Another level of this pond provides an element of whimsy with a whiskey barrel serving as a waterfall. The many textures and shades of green plants create a serene oasis.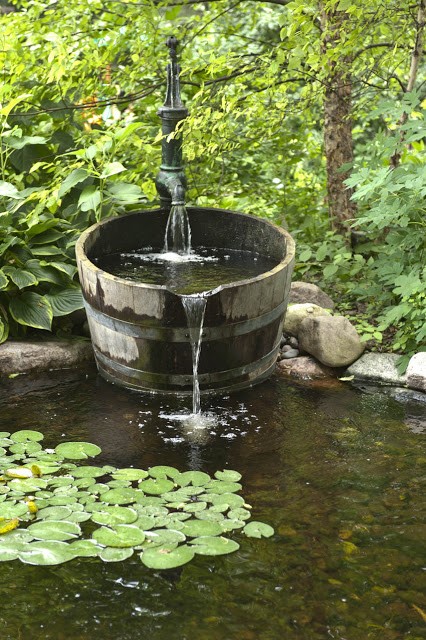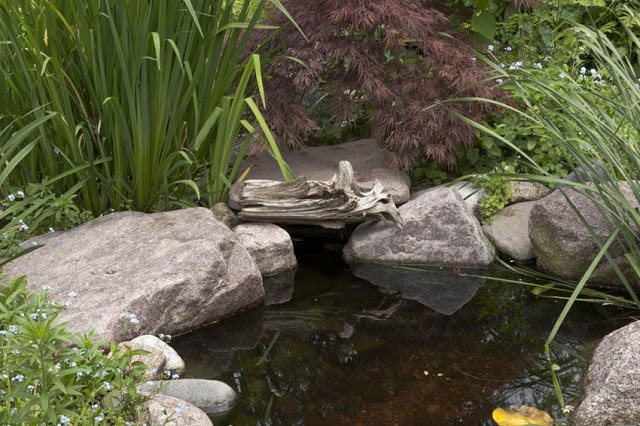 A small piece of driftwood hides the edge of a skimmer. This looks more natural than black plastic sticking out and creating an eyesore in such a beautiful setting.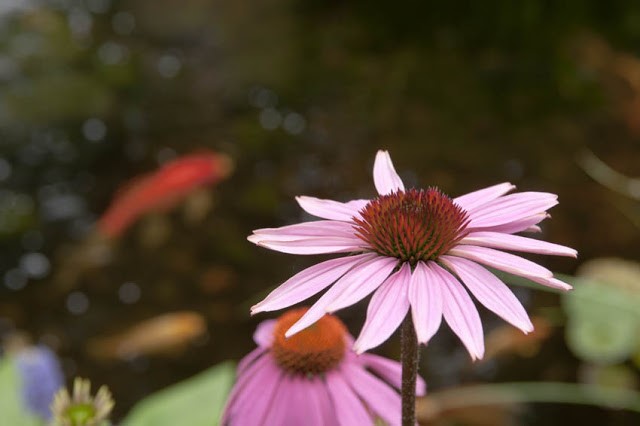 Beautiful coneflower lends a hint of pink and orange on the shore while koi provide a flash of colour just below the pond's surface.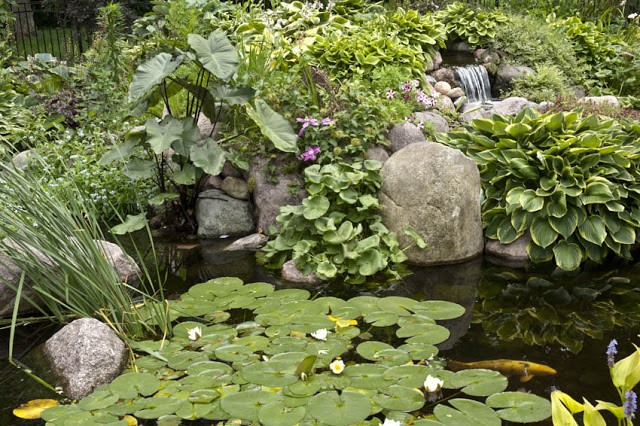 A waterfall in the background peeks out from a bed of hostas. Taro, waterlilies, pickerel, and scores of greenery interlace with the smooth, cool rocks, strategically placed to make the water garden look like it's been there for years.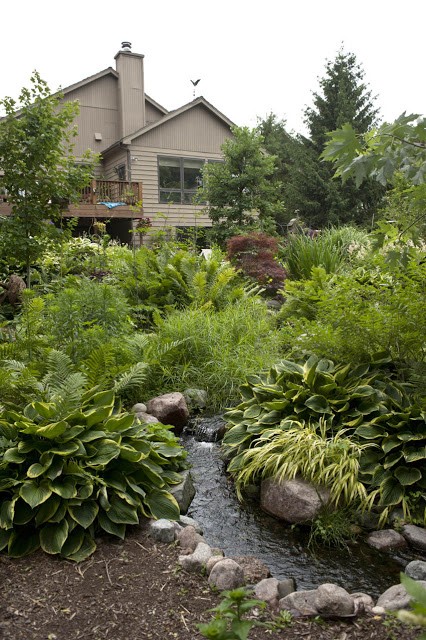 A gentle stream winds through the landscape and intermingles with its lush surroundings. A few waterfall drops add to the details of this amazing backyard, located in the hub of suburbia.
Aquascape Supplies are Australia's source for pond equipment. We offer professional advice from experienced pond designers and builders and can assist you with the right equipment for your project. Get in touch with our experts for advice on pond liners, pond pumps, water features and more.