Owning a house can be a dream to almost all of us. We search for the best possible options all around us and everywhere possible. Who can compromise on quality, features and their notions about how their dream house should be?After all, home is where the heart is!
It doesn't matter whether the home is small or big, all it needs is good features that will touch your heart. A dream house can be the one that you will fall in love with at its first sight. Of course, other details need to be paid attention too.
If you are in search of your dream house or an in a plan to remodel your house into a dream one, this post will definitely help you. We have curated awesome features of a dream house, so why wait – take a look.
Location
Any real estate business is based on this main aspect – Location. The more the closer to the heart of the city, the costlier the house becomes. Also, there lies a difference in amenities and features for houses located across different locations of the city owing to the cost of the land and infrastructure.
For example, you may get a villa at the outskirts of the city with all amenities such as back garden posh portico, car parking space and swimming pool. But at the same cost, it may be tough to own a flat at the city's busiest location, leave aside all such luxurious amenities.
On the other hand, you should not neglect proximity of the house with regard to transportation, hospitals, educational institutions, groceries and other essential services. If you have school going kids or elderly at home, you have to definitely take these into account.
Another aspect can be distance from your office to home and the commute time involved. You cannot afford to spend half of your daily life in just commuting to office and back to home. Don't you?
So, based on your budget and priorities you have to decide on your location first, before starting a deeper search for your dream house. If you are in and around Florida, seek guidance from expert realtors in Oviedo, Florida. This would definitely help you to make a best choice.
Construction Style
Your heart loves contemporary style of construction? Or you are ultra-modern and stylish?
You are a wood lover and dream of wood work and logs to enhance the style of your home? Or you like it to be stone finish?
What your construction company is providing – Mediterranean style or Cottage style?
Consider all these questions. Observe different options and builders, and styles.Study many house models and take suggestions from expert builders such as Way Pointe homes and choose your dream house accordingly.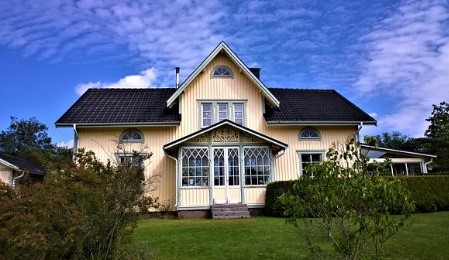 Garden and Open Space
Ideally, a house carries a positive energy if it has enough ventilation and space around. When choosing a house, check for the space around it and the components you can incorporate in it.
Can you design your own private swimming pool in the space available? Is there a space for garden separately or the space present is sufficient?
If you heart seeks a beautiful patio, can you make it happen with the space available? You love friends and wish to bond over with them on night party in your garden. Then is there enough space for outdoor kitchen and fireplace or BBQ? Do not forget to check all these!
Kitchen
If home is where your heart is, kitchen is the soul. Yes. This is the place which feeds your entire family and hence should be given a top priority. A good kitchen is well ventilated, has ample space to move and walk around. Better it would be if it has space for dining table and to accommodate your dishwasher, BBQ and oven.
Love interior plants and kitchen garden? Check if the windows in your home receive enough sunlight for the same.
Bedrooms
Bedroom is an all in one for many people. You watch movies on your laptop, play with your kids or furry friends, find yourself in cosy mode and enjoy that 'me' time.
Bedrooms should be well ventilated, and it would be a great bonus if the view outside of your bedroom is amazing for you. Check for the provisions inside your attached bathroom and the see if it suits your tastes.
Kids bedrooms too should be considered with care. Do they have enough space to enjoy their time? If you have more kids, can you accommodate them according to their interests and needs? Are the kids' bedroom spaces customisable according to your choices?
Check for all these questions.
Home Office and Study Rooms
You are a writer, a music lover, or someone who loves working from home? Then your ideal dream house should be definitely having a work space, specially meant for you. It would be lovable if you can personalise your working space with lots of greens and trees and see if it is possible – It means your work space should be neatly ventilated and should neither be too sunny not too dark.
Similarly, check for study rooms for your kids – are they a part of kids' bedrooms or you can make a provision for them anywhere else too?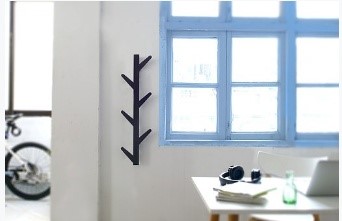 Living Room and Sit Out Space
Living room is something that mirrors your tastes to your visitors and guests. Care should be taken if the living room is amply spacious to accommodate that luxurious leather sofa which has been luring you in your dreams, or to decorate your interiors with plants and arrange a contemporary sofa amidst them.
Check for the fireplace and the provisions that can be made to spend that family time together during that chilling winters.
Additionally, it would be better if you have a separate sit out space too, to enjoy a cup of tea or read that magazine or book and relax, or to have a chit-chat with your besties over a cup of coffee!
Stairs
Yes. This is another key feature that you should not ignore. Stairs bring beauty to a home with no doubt. However, more stairs mean more work and more safety needed from your side. So check if the stairs are sufficient in number and not too many to maintain.
Thus, make a note of all these next time you go in hunt of your dream house. All the best!!