Baby boomers are 10% more likely to garden than any other generation. This means that the act of gardening is becoming a lost art that needs to make a serious come back. Which is why gardening with children is the ideal activity to incorporate in your family's lives.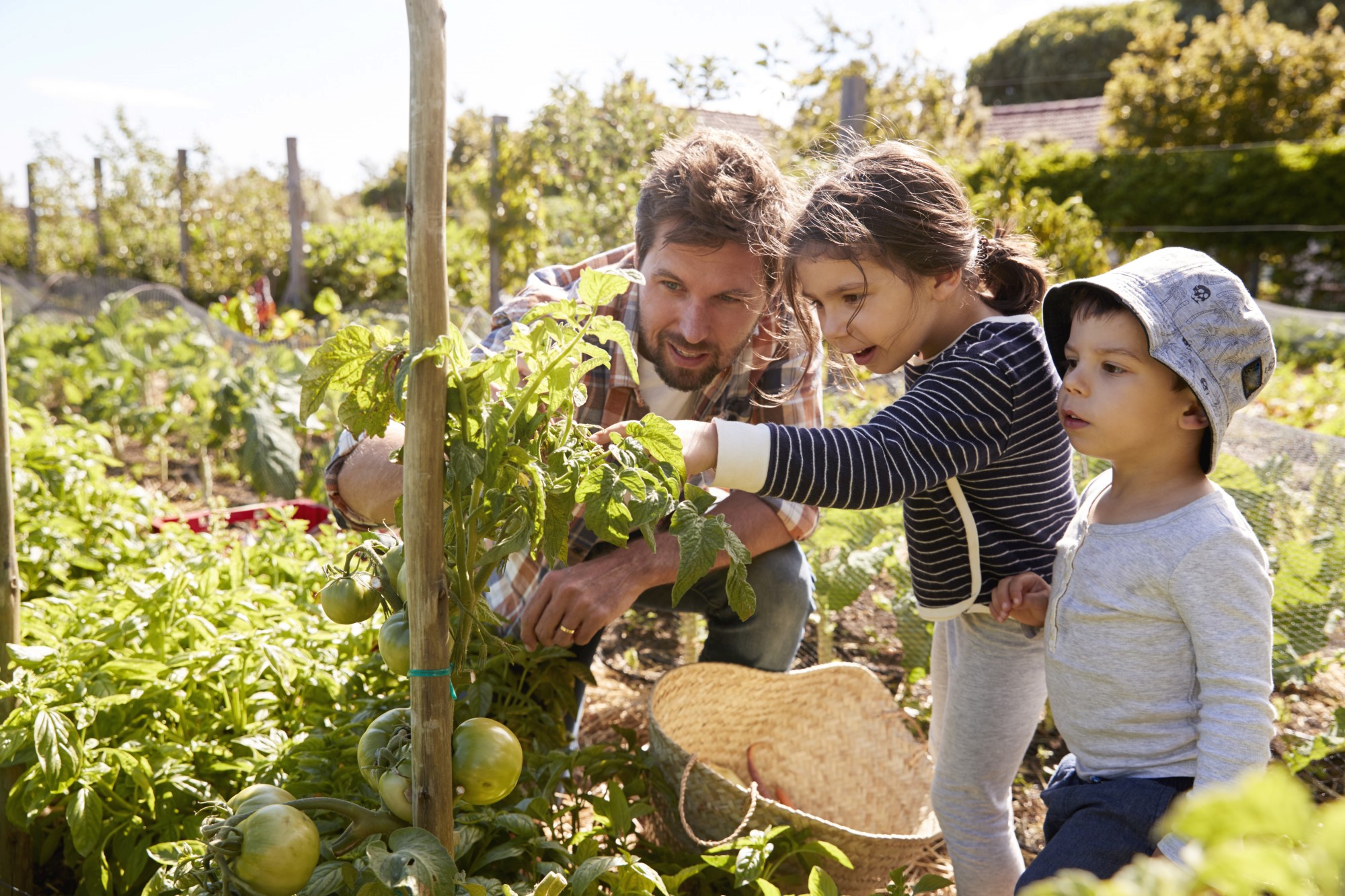 If you're interested in learning more about how to garden with your child and what activities to use to build their interest, read on for more information.
The Benefits of Gardening with Children
There are a number of benefits that come from choosing to garden with your children. Not only is it a skill that they can carry with them throughout the rest of their lives, but it's also a fantastic way to spend quality time while fitting in a bit of science and education along the way.
1. Composting with Your Kids
Before starting your gardening journey with your children, it's important to spend some time preparing the dirt and compost that will be used to grow your garden.
This is a great way to teach the process of decomposition to your children. Spend 3 to 4 weeks with your child storing bananas, egg shells, and coffee grounds in an airtight container. If you want to take it one step further you can even pick up a fresh batch of worms from your local garden center.
Explain to your children that the important vitamins found in the food and even in pieces of wood will be used to make healthy, happy dirt for your plants.
You can even make a special plant food spray by soaking the compost and coffee filters inside warm water, then straining the water and adding it into a plastic spray bottle. You can then make it your child's responsibility to spray the plant leaves each morning.
2. Picking Out Which Plants to Grow
Getting your child involved in deciding which plants you should grow is a great way to help them learn about the seasons and the change in weather.
You can even make a colorful gardening chart that shows which fruits and vegetables are best for which types of weather.
3. Recycled Planters
If you want to teach your children how to make the most out of their materials by recycling, homemade planters are a great way to start.
You can use everything from all crates to cartons as a place to start your garden.
You can even incorporate a bit of our class into the activity by allowing your child to paint their planters and containers with little flowers or by writing the name of each plant on the outside.
If you're looking for more ways to decorate your garden, have your child pick out their favorite design at stainedglasspanelsplus.com
4. Learning responsibility
Planting a garden is a great way to teach a child the responsibility of caring for a living thing without the added mess that comes with a pet.
Watering and caring for plants are the perfect chores for little ones, and will add an element of fun to their normal daily routine. You'll find your child is anxious to wake up each morning to see how much more their plant has grown overnight.
5. Building Confidence
Studies have shown that plants actually respond when sung and spoken to.
Use this information to help build confidence within your child. Give your child the task of speaking kind words and even singing to the plant on a daily basis
You'll be surprised to find that these simple actions can easily be repeated with siblings and loved ones as your child learns to proudly speak up and complement others.
6. Healthy Eating
When it's finally time for your child to harvest their fruits and vegetables, take it as the perfect opportunity to teach them about healthy eating habits.
By now you may have found that getting your child to eat their vegetables could be a task in itself. However, when it involves produce that the child has grown themselves, they tend to be much more open to the experience.
Choose a fun recipe like guacamole, salad, or even grilled veggie kebabs as a way to show your child how their hard work can pay off.
Then have your children involved in the preparation of the meal. You can even let them serve the family a special dish that they grew and cooked themselves.
The Perfect Gardening Tips for Your Family Garden
Gardening with children is the quintessential way to get the whole family outdoors for some fresh air and quality time. The more you know about the gardening process, the more enjoyable the experience will be for everyone.
If you're looking for another fun family project for your garden, check out these creative mosaic ideas.