Moving from one location to another is never easy. Aside from the responsibilities you have to accomplish on a daily basis, a move will require you to declutter your home, sort out which items are still usable and rearrange everything the moment you arrive in your new home. The number of tasks to be completed before, during and after the move might be the reason why you're looking for a moving company for your family. Their training and experience can go a long way to make the move as stress-free as possible – and you're right. Hiring a moving company for your family can be a cost-effective solution for all of your movies woes.
Deciding to hire a moving company is one thing actually choosing which to hire is another. There are a lot of moving companies operating today – you can easily find movers in NYC, and anywhere else in the world – which makes it harder for you to choose. You'll be overwhelmed with several options that you'll be clueless about which moving company to hire. Follow the tips below so you can narrow down your search and end up hiring a moving company which fits the bill:
#1 The reputation of the moving company should be a deciding factor.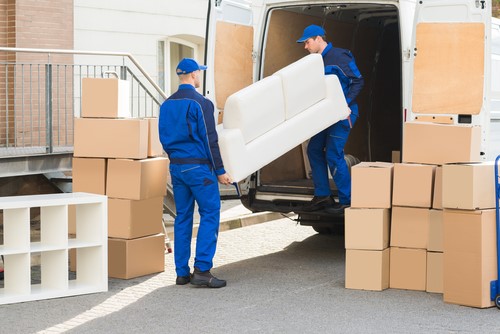 Most moving companies will offer the same products and services, but not all of them will have the same reputation in the market. Some moving companies might already be a household name while others are avoided by many. If you want to end up hiring the former, always assess the reputation of the moving company. Search for online reviews through the World Wide Web, so you'll know how a particular moving company works. Since a lot of online communities are unbiased and unfiltered, be prepared to read the most honest reviews of customers about a moving company. All of the information you can get from these platforms can help you determine which moving company suits your needs and budget.
#2 Take time to thoroughly research on moving companies.
Hiring the first moving company you come across might seem convenient but doing this doesn't guarantee any positive results. Making hasty decisions can make you susceptible to illegal moving companies and even scams. You can avoid experiencing any of these situations by asking recommendations from your friends and family. Take note of the moving companies they've worked with and their experience with them. You can also ask if they know any moving company which offers mediocre products and services.
#3 Request for written estimates on the products and services offered.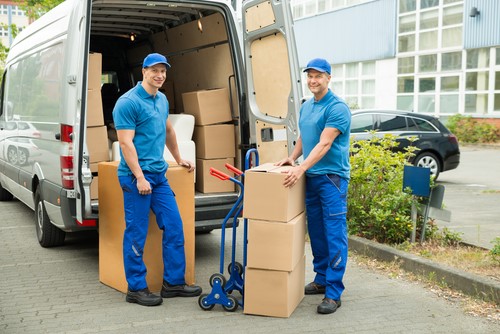 After asking help from your friends and family, you'll likely have a list on the moving companies you should and shouldn't hire. Do your own homework and secure the contact numbers of these companies. Call each of them and inquire about the costs of their products and services. If possible, provide them with necessary information about your upcoming move. The more detailed you are, the easier it'll be for the moving company to provide you with estimates.
And while the cheapest moving company might be the obvious choice, don't hire one right away. A cheap moving company might reflect the quality of products and services it offers. In worse cases, a cheap moving company might even mean an illegally operating moving company with unlicensed contractors. Only hire a moving company which provides high-quality products and services at a reasonable price.
#4 A licensed moving company should be on top of your list.
Although there are many moving companies operating today, keep in mind that not all of these are licensed. Some of these companies are still new in the industry. Hiring companies like these might require you to pay a lesser price upfront, but this can actually be very risky in the long run. An unlicensed moving company might create more significant problems during moving day which can result in more costs and stress.
Asking about the moving company's license should be on top of your to-do list. And as a customer, you shouldn't merely take their word for it. You should check from the organizations in your state about the legibility of the company.
A Little Help Goes A Long Way
Paying for a moving company that doesn't meet any of your expectations is one of the last things you want to think about. You've basically worked hard for your money and wasting it into people who can't help with your move can very be frustrating. Instead of hiring a group of people to help you out during the move, they will only cause stress – and you don't want that to happen, right? Be careful on the moving company you're going to hire by using the tips from this article. Your next move can become easier since you already know how!