Nowadays, Modern and Rustic Home Styles are in great demand. Everyone is embracing this combination as it adds a traditional charm and mystical warmth in the contemporary home decor, which is mind-blowing. If the modern and rustic home decor smartly planned, it can transform modern lifestyles with the traditional appeal that we can cherish forever. We have found top Modern and Rustic Styles for the Home that will help you beautifully mix the modern style with rustic charm. Without further ado, let's get inspired with these great home decor ideas!
Grandeur Looks With Natural Stones
While planning for rustic home decor, the first thing comes in mind is stones. The stone holds the beautiful ability to brilliantly blend the modern lifestyle with the rustic charm. The excellent way to use this exclusive natural material in your modern home is by covering the room walls with it. After wall cladding with natural stones, your home will display a picturesque view and undoubtedly it will not look less than a royal palace.
Mixture of Modern & Rustic Materials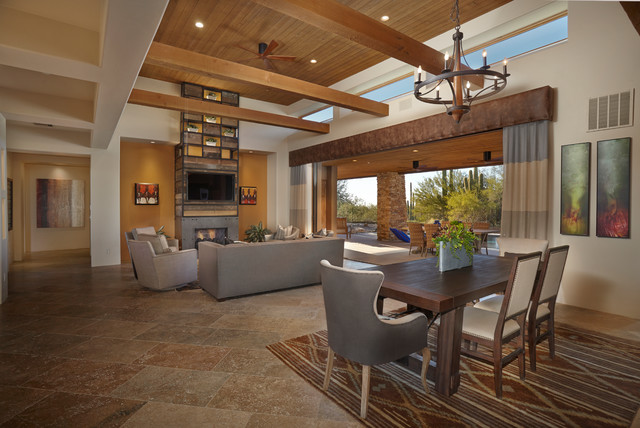 Transforming your modern home decor to rustic style should incorporate the selection of materials in a better way. Wood plays an important role in giving a rustic touch to a modern home. Hence, you must consider the wood and use its natural feature to your home style. After this, if you add ceramics, glass and metal designs then it will be like a cherry on the cake.
Furniture Matters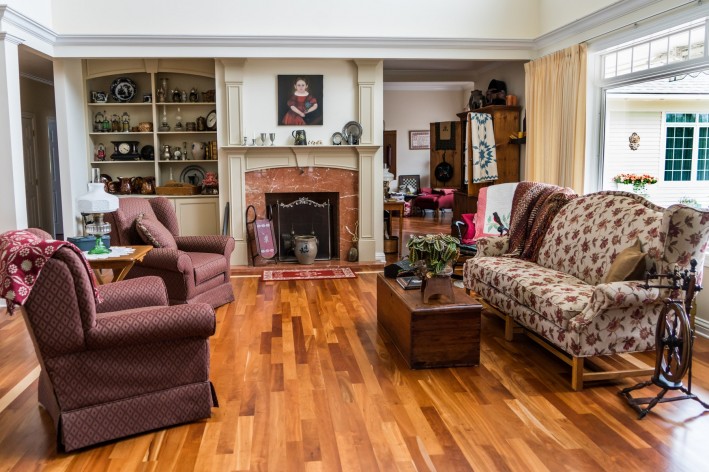 Furniture is the most important part to enhance home interiors beautifully. Its functionality works with the home space while planning renovating interiors. So with the use of smart & simple tricks, you can use the modern furniture to split the space and mix the beautiful rustic decor with the latest decor in a constructive way. Whenever you planning to transform your home design, try to buy the furniture in Singapore style, because these styles incorporate variety of inspirational designs & palettes and it can give your home an awe-inspiring look.
Traditional Corners on The Wall
Traditionally homes incorporated the niches on the walls and used as hollow shelves to keep things and decor photo frames etc. But in modern homes wooden cabinet have been taken that place. If you want to give traditional twist to your modern home, try to replace your modern cabinet with the niches to relive the ancient era. You can design the niches in your living lounge, bedroom, and dining area or in bathrooms as well. Just keep its looks natural and beautiful.
A Mix of Rustic & Contemporary Features
There are a range of features than can enhance your home interiors to rustic style. The wall designs, colors, texture, floor materials, furniture, furnishings & lighting's too play an exclusive role in home decor. When the rustic wall will meet modern furniture and decorative details, the result will be absolutely stunning & eye-catching. Isn't it?
The rustic charm should incorporate beautifully to enhance the modern homes. What is your favorite Modern and Rustic Home Style? Share with us in the comments section below.
Author-Bio:
Rebecca Dawkins is a freelance blogger. Being a homemaker too, She loves blogging on home decor, home improvement, and home maintenance.