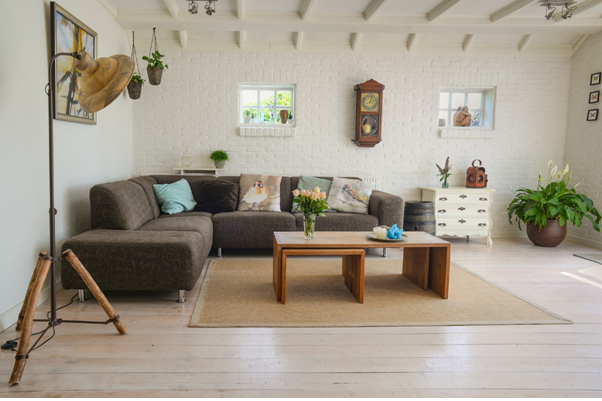 You can never have a great room without the right kind of furniture, no matter what kind of style you are trying to achieve in your space. That means the same remains true when someone is trying to create a modern living room.
1. Modern does not have to be way too funky.
We are taking a classic approach on creating a modern living room in the tips that we provide here in this article. If you like funky, that is fine. But there are those who want the living room to be modern, but to still have somewhat of a classic approach. The reality it can be tastefully done.

2. Choose pieces that seem timeless.
This does not mean that you should choose pieces that look that look like they are old and out of date. That will not enhance the quality or the beauty of the space in any way. But rather choosing pieces that seem timeless means that the pieces should seem that they belong in any space and that they will not go out of style any time soon. This helps to keep your space looking modern with a classic approach.
3. A beautiful way to make your space look modern is to include white furniture.
A white couch or sofa sleeper can create a stunning focal point in the room. Then add some white accent chairs if you desire. Or you can add other colors of chairs as well. Also, white side tables, white curtains and white paint on the walls helps to make a room look modern, elegant and timeless.
4. Add some silver accents.
A mirror with a silver frame makes a place look super modern. This can particularly be achieved by a round mirror that is suspended from a silver chain. This makes a room look classy and inviting. This type of mirror is great to hang on the wall behind your sofa or on the wall behind a console table.
5. Add drama with white candles in elegant, tall candle holders.
Candles seem to fit nicely with any décor. But when you are attempting to achieve a modern look with a classic approach, then you can add white candles in tall candle holders. Some good elements that candle holders can be made of to achieve a stunning deign effect are crystal, wood or silver.
6. Place some magazines in a rack beside a chair or on a tray on a large ottoman.
Magazines and books are a great way to add some hominess to the modern design. They make the room feel like a family uses it and makes it warm, relaxing and inviting. This does not mean the room should be cluttered. But up to six or seven magazines or books show that the room is not too tight-laced.
So if you are looking to implement some of these ideas or all of them into your own modern design for your living room now based on what you have read here in this article, you should visit Modern Digs. They have so much amazing stuff.