Due to advancements in technology, there has been a huge revolution in the home improvement sector. From keeping your fresh food to making chilled drinks, the refrigerator has been the center of attraction in everybody's kitchen.
Choosing the most reliable refrigerator is confusing and takes time, so try to do a thorough search online to choose the best refrigerators in Australia. Upgrading to a newer model is necessary due to the huge consumption of energy by the older model.
Now even the most economically priced refrigerator comes with advanced features than the older models. One has to look for overall features like energy efficiency, performance, durability, and the latest technology before buying the refrigerator.
To find one that's right for you, start considering your kitchen space and eating habits before reading the refrigerator buying guide given below.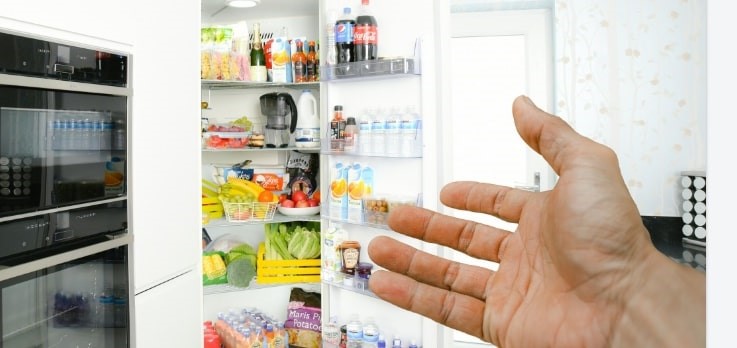 THINGS TO CONSIDER BEFORE BUYING A REFRIGERATOR.
1.TYPES OF REFRIGERATOR
Top-mounted refrigerator.
The refrigerator has two doors with a top-mounted freezer and fresh food compartment. They are good for a lot of storage in a fairly tight spot. This is the most affordable and good selection for people living in a smaller home.
Bottom mounted refrigerator
If you store less food in the freezer then it is the best choice since fresh food section is at eye level, offers great storage, and is easily scannable. Consider buying pull out drawer freezer which can help to keep food more organized.
Side by side refrigerator.
This model design provides easy access to both the freezer and fridge compartment by having a freezer on one side and fridge on the other side. Water and ice dispenser are located on the freezer door for collecting cold water and ice cubes.
French door refrigerator.

This popular design features dual refrigerator doors and a pull-out freezer drawer for frozen food storage. This design offers a larger storage space compared to side by side refrigerator.
2. CAPACITY AND SIZE.
Before heading off to buy a new refrigerator, measure the dimensions of the area where the refrigerator is getting placed. Should allow few inches above, behind and sides for proper air circulation, and to remove door easily.
The capacity of the refrigerator matters a lot before buying and it totally depends on your family's eating and shopping habits.
If you purchase more fresh food than frozen, then try to go for a French door refrigerator, and if the case is reverse better try to buy a side by side refrigerator.
3. USAGE AND BUDGET REQUIRED.
For usage, you have to observe how you and your family use a refrigerator. If you save too many things, then your fridge should have enough to hold the required items.
While using try to avoid the door opens for a longer period to save an exceptional amount of energy. Look for a refrigerator with child lock to prevent unnecessary opening of refrigerators.
Try analyzing your eating habits so that you can list down what specific features you need in the refrigerator. But do not compromise on the performance, energy efficiency, and durability of the refrigerator.
4. ENERGY EFFICIENCY AND STAR RATING.
Try choosing a high star rated refrigerator even when their price is high because the return on investment will be high due to its monthly bill saving.
Star rating is an indication of the efficiency of fridge based on their energy consumption. Invertor compressor plays a major role in making refrigerator energy efficient due to its unique operation.
Energy efficiency should be one of the factors to select the best refrigerator but not the only factor. Technology, performance, durability, design also plays a major role in selection.
5. KNOW THESE IMPORTANT FEATURES.
Freshness Technology
Some fridge has special freshness technology to adjust the standard temperature and humidity automatically to keep food fresh.
Fast freeze technology reduces the internal temperature quickly to lock in vitamins and nutrients of the food intact.
Removable rubber gasket.
The rubber gasket is designed to act as a barrier between the cool air inside and warm air outside the refrigerator. So it is indirectly acting as temperature control and helping to keep food fresh.
When this seal is damaged then the temperature inside the refrigerator starts fluctuating. The workload on the compressor increases and leads to higher energy consumption.
Best way to determine whether the seal is damaged or not is by following these steps: Insert a piece of paper between the door and refrigerator wall. Try to pull out the paper. If the paper comes out easily then there is a problem with sealant.
Water and Ice dispenser.
You can find this feature mainly in side by side refrigerator. Dispensers are present on the freezer door and provide easy access to collect cold water and ice cubes.
The container has to be cleaned frequently and refill it with water. It can be frustrating to keep on filling water as the capacity of the container is less.
Toughened glass shelves
Toughened glass shelves have high strength and do not break even if you drop them straight on the ground.
They are free from heavy metals and it is safe to store food. They can hold weight up to 120- 150 kg without breaking.
Smart Diagnosis.
If you are facing any technical issues with your refrigerator, then you can contact the service guy in no time. You can open the required app and bring it near the speaker present on the refrigerator door.
Data will be transmitted through your phone, a trained specialist will analyze the issues and report back with a quick solution.
CONCLUSION
Buying a refrigerator is like investing in the long term so it's better to research thoroughly before making a decision. Try considering all the above points without sticking at one point.
If you have any doubts about the information provided then you can comment below. I will try to answer as early as possible. If you are looking to buy the latest refrigerator, then check here