A lot of thought should go into bathroom renovation as it is a space that adds significantly to the value of your home. However, for bathroom renovation, you do not have to necessarily break your bank and make massive changes to create a positive impact. A beautiful bathroom can be had on even the tightest of budgets, but only if you plan it well. Start with breaking down your project into a step by step "to-do" list and proceed one at a time. You will find that planning and implementing designs for an aesthetically pleasing bathroom can be an exciting as well as a satisfying experience once it is all over.
Here are a few renovation tips for your bathroom that you will do well to follow.
Decide a Theme and Design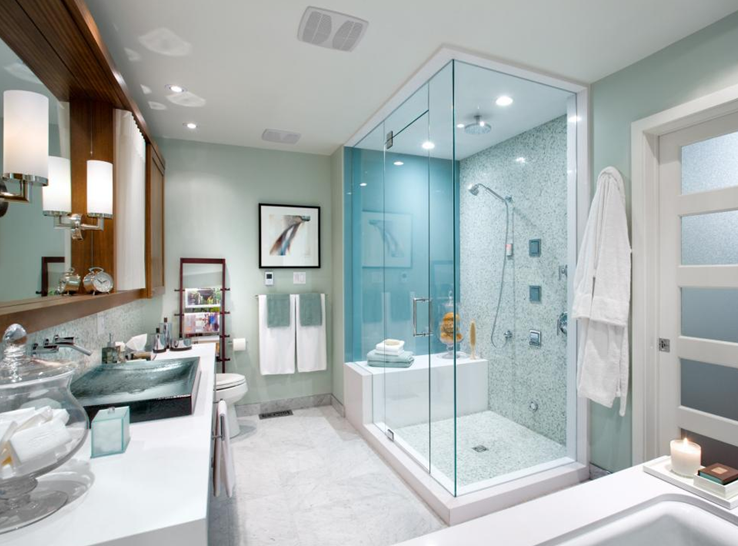 The key to deciding on a theme and design is extensive research on the subject. Go through home improvement magazines and online renovation sites for ideas. Photos on Pinterest will give you a general feel of what you would like to achieve. Start a scrapbook of the various designs that have appealed to you so that all of them will be together in a place. Fix goals for yourself and prioritise them. Do you want more light or storage or a tub or a double shower or a combination of them? The final plan will begin to crystallise when you have your thoughts clear on these issues.
Settle the Must-Haves
Renovation means improving on the existing space and hence this is an opportunity for you to install the bathroom products that you have always wanted to have. Decide the "must-have" fittings, fixtures and accessories that you do not want to compromise with. The essentials like a good sized bath or large storage cabinets have to be accounted for first and included in your budget. After you have completed the final costing and have some funds to spare, luxury "must-haves" like a rain-shower may be taken up.
Hire a Licensed Bathroom Renovator
Hire a renovator who is fully licensed and insured to make sure that you get work of the highest quality. Further, being insured means that you will not be liable to pay compensation if an accident or injury happens in your premises. Always ask for certifications and samples of previous work. Read testimonials from past customers and call them to double check the workmanship of the builder. An expert builder will not only implement your designs on the ground but will also be actively involved from the planning stage itself.
While finalising the builder, take quotes from a number of them, but remember, the cheapest is not always the best. Technical skills, quality of work and ability to meet deadlines should be the deciding factors for hiring a builder.
Finalising a Budget
After you have made a plan, settled on the bathroom accessories that you want to install and discussed matters with your builder, you will have a clear idea of what the renovation is going to cost you. When setting a budget, keep around 10% for unexpected and contingency expenses. For example, while putting in new tiles, you might find that the old pipes or the electrical wiring have to be replaced. Additionally, changing the plumbing can inflate your bills significantly. To keep costs down, keep such fixtures as the toilet, the bath and the vanity in the same place. Before going shopping for accessories, talk to the plumber in this regard.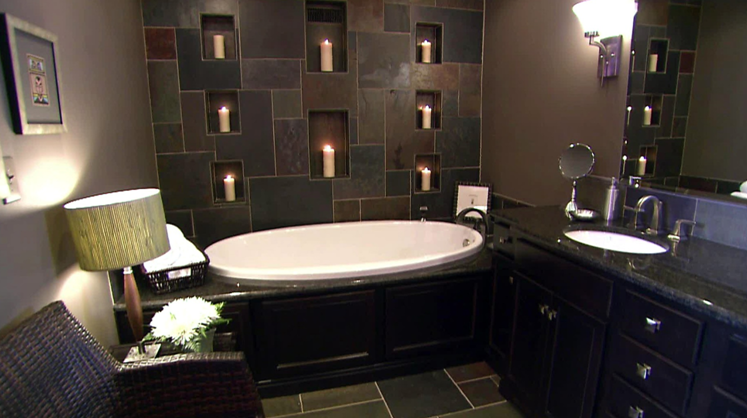 Always opt for a reputed store when buying new fixtures and fittings. There will be a wide range of fittings on offer, and the quality also will be excellent. For example, if you are a resident of Melbourne, Australia, Middletons BW is the store to visit. Factor in these prices when you work on your budget.
Space Saving Ideas
If you do not have a sprawling space to work on, here are some ideas for saving space. Have a clear shower screen as it gives an illusion of ample space. Install a wall-mounted basin instead of a vanity and fix a mirror-fronted cabinet over it to keep toiletries. In a small bathroom, a hinged door can take up a lot of space. Instead, consider a door that slides into a wall cavity. It will also give your bathroom a clean, classy look.
These are some tips you can follow to have a beautifully renovated bathroom in your home.