While it's possible to buy and install replacement windows on your own, there are countless risks involved that could lead to serious damage to you home. If you're in the market for new windows, you need an expert to help guide you through the process and get you the best product possible.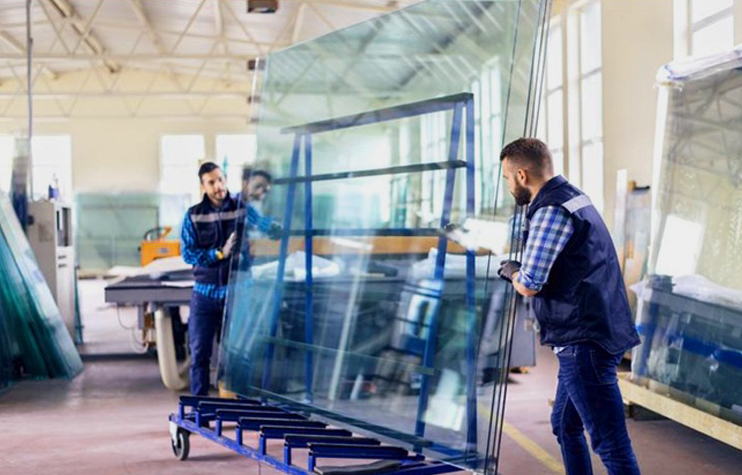 Companies that deal in replacement windows typically take great care to design, build, and install a beautiful and functional final product. That being said, there are some questions you should be asking any potential company you're thinking of working with when replacing your old windows — and we've helped you with the first and most important ones below.
Question 1: What window types suit my home best?
When consulting with a window company, it's a good idea to leverage their knowledge! Each home is unique, and not every window type will suit a particular room — that's where the experts come in. During a consultation, a sales representative will be able to look over, measure, and estimate your window space. Once they understand your specific needs, they can create a list of all-season windows that meet your requirements. With a company like Centennial Windows & Doors (that boasts over 200 employees and over 50,000 customers), you'll be able to choose from a myriad of styles that suit your home's aesthetic. Family owned and operated they offer end-to-end solutions for any replacement window and door needs. Remember also, that the best companies sell, manufacture, install, and service their own lines of windows and doors, so make sure to choose a reliable and trusted company.
.
Question 2: Are you able to create custom windows?
This may seem like a redundant question, but it's important to understand the skill of your window company. Whether you're making a small replacement, or updating the entire look of your home, there is a good chance that your order will have unique specifications. For example, you could be looking for a bow window that wraps around the corner of your home, or maybe you're thinking of installing new EnergyStar windows and doors to cut down on your utility bills. Your window company needs to be up to the task of accommodating your requests — if they can't, it might be a good idea to move on to another option. A great way to recognize a great company from a mediocre one is to inquire about consultations. Companies that offer free consultations are usually more confident in their services and will typically deliver.
Question 3: Do you hire subcontractors when installing windows?
While companies that only install with highly trained employees typically cost more, the quality of service is often superior when compared to companies that hire subcontractors to install the product. How do you decide? If you're working with a limited budget, then subcontractors could be an attractive option — make sure your warranty covers installation, though. Otherwise, having trained employees carrying out the installation is almost always a better choice, both in quality and ease-of-mind.
Don't be afraid to ask prospective window companies questions before you sign anything. As the customer, you deserve to understand the process involved in getting your replacement windows done right the first time. With a bit of research, you can find a great product installed and backed by a great company.