Are you looking to make some money while going out on vacation? Is there a house registered in your name, which you are currently not occupying? Do you want to start a new profitable business venture in the form of renting your home as a vacation rental? You could do that easily now. It especially works wonder if your property is in a hotbed of tourist attractions. People looking for comfortable houses to stay during their vacation, instead of hotels, is a very common trend now.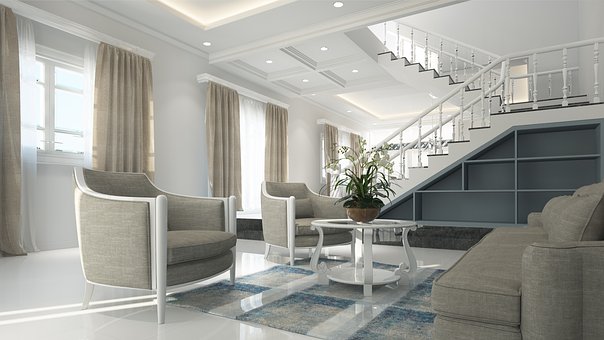 You can ride the wave and make the proper use of your home for the same. It can be for weeks, months, years, whatever is suitable for you. Just take the necessary permissions, get the permits, advertise and you are good to go. If you are new to the business and are looking for some tips, this article might be beneficial for you-
Acquire the necessary permits
Many cities and county have a regulation for rentals. If you are planning to rent your home for a very short-term and to a friend or person you already know, then you might be able to bypass this. Otherwise, rental permits are an absolute necessity. It is needed mainly for any legal purpose. These policies have generally cropped up because of the sudden boom in rental services, especially in vacation-friendly areas. The type of permit required will be variable according to the area, so do thorough research of what applies to your home and then fill out the application form very carefully.
Prepare your home to rent, inside and out.
When someone is looking for a rental, they must get their money's worth. It is your responsibility to make your rental comfortably inhabitable. Clean the floor and furniture, change the linens, make sure all the electrical appliances that you are providing works, there is a functional smoke alarm etcetera. Keep all your valuable and personal stuff in a locker or basement, especially things that you do not want to be meddled with by a stranger.
Unless you are looking for a high-end rental, you should avoid expensive stuff because generally, items do not stay the same after someone uses it. Your home should deliver what it promises, and excellent customer service should be your number one priority.
Gather photos and write a compelling description
Most people look for real estate online; therefore, the right advertisement can be perfect for your rental service. The first thing to do is take really attractive photos with proper illumination and angles that present your rental with full glory so that once you upload it on the website, people will automatically get attracted to it. You can even hire a professional photographer for the job, and the expense for that will be minimal compared to the business it will help you make. A vivid and enthralling description of the house will also help. You should state exactly what all services that are available and what the renter can expect out of the property.
Consider using a rental agent or property management company.
A rental agent or a property management company launch your rental services to the market and gives you maximum visibility. They will give you tips on how to make your rental more amiable and how to attract more customers. They will even take care of all the permits and the associated permissions that are required to convert your home into a rental, as some places may have some stringent laws that you may find a little difficult to handle.
They delve completely into making your rental service a hit, and their experience counts a lot. The only downside is that sometimes they can become a little expensive as some rental agents or companies take a share of the profit, ranging from 20% to 50%. You have to have a good grasp on your finances to employ them. Some agencies do an equally good job at a cheaper rate, be on the lookout.
Allow time for reviews.
Reviews are as important as the description of your property. It gives some perspective for people to refer to if they are looking to use your rental. It also creates a sort of transparency. Therefore, you should let people put reviews for your rental and find time to address them if need be. These reviews are your main advertisers, a dedicated time for them guarantees an improvement in business.
Once you have followed the necessary directions and put everything in place, be ready to earn some extra dough by renting out your home while enjoying your vacation.