Regardless of your business, you're likely looking for ways to keep your premises clean, keep your employees happy and healthy, and most importantly, keep costs low! Unfortunately, there aren't many products who have a claim to all three – except for commercial floor mats! Whatever your industry, we're confident that this matting will have a positive impact on your workplace, employees and customers. With a huge range of designs and purposes to choose from, as well as endless custom options, if you want to learn more about commercial matting, you've come to the right place.
Food Processing and Hospitality
For the food handling industry, an easy to clean and grease proof mat is critical. They should be used throughout the kitchen to drain away fats, oils and water from the sink whilst stopping the floor from become slippery. They are also designed to be easily cleanable, which will reduce the amount of bacteria found in the space.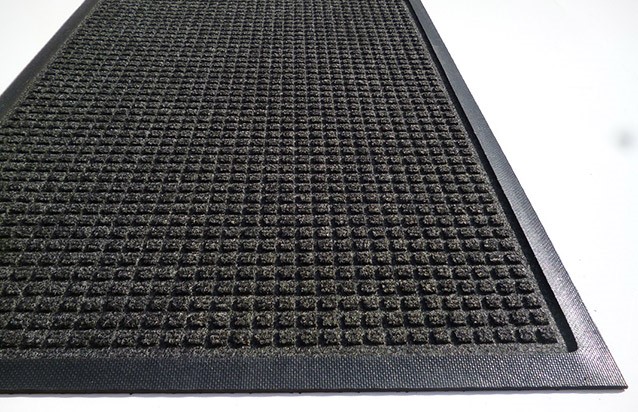 Building and Construction
In the building and construction sector, commercial floor mats can be used frequently. In addition to purchasing mats for buildings and sites they are working on to create an attractive and functional finished product, they also require anti-slip treads and landing strips for ladders and scaffolding – this is a must to keep their tradespeople safe, and can be purchased in hi-visibility colours as well.
Retail Stores
With custom printed commercial floor mats, retail premises can even advertise their brand and particular products on their floors! Consider printing the mat with your business name or logo, advertise ongoing specials, or even welcome customers into the building with a custom message! By increasing how often your clients are seeing your business name in a positive light, you can expect to see an increase in your sales as well!
Schools and Childcare
Children are known for playing rough, and their environment should be designed to maximise their safety and reduce their chance of injury. If you have a school childcare centre, or anywhere where children are likely to play, covering the floor in soft and cushioning mats – indoors and out – allows young people to play in safety.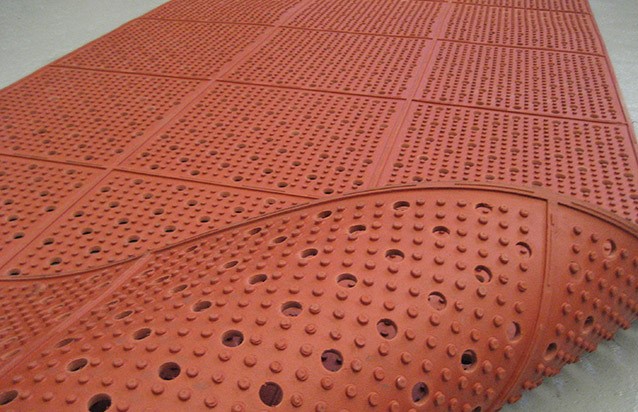 Hospitals and Healthcare
Hospitals and healthcare practices require commercial matting for a number of reasons, and it is critical that these mats meet the highest quality in safety and sterilisation capabilities. These mats should be hygienic and able to withstand daily wear and tear.
Factory and Industrial Settings
Where employees are required to spend hours on their feet at a time, anti-fatigue matting can be incredibly beneficial. These mats are designed to force the user into making continuous tiny movements, which prevent long term ankle, leg and back pain – improving the overall health of your staff, increasing productivity and reducing the amount of costly sick leave you may be required to pay.
As you can see, no matter what industry your business is in, from manufacturing to meal preparation, and everything in between, commercial floor mats can benefit your brand. You can greet your customers, keep your employees from becoming fatigued, prevent slips and falls, reduce the amount of dirt and grime found throughout your workplace – the list is endless! There is one constant, however; you should invest in matting made by an experienced and professional team! This will ensure you're purchasing high quality matting that will stand the test of time. Speak with your local matting experts today to start reaping the benefits!